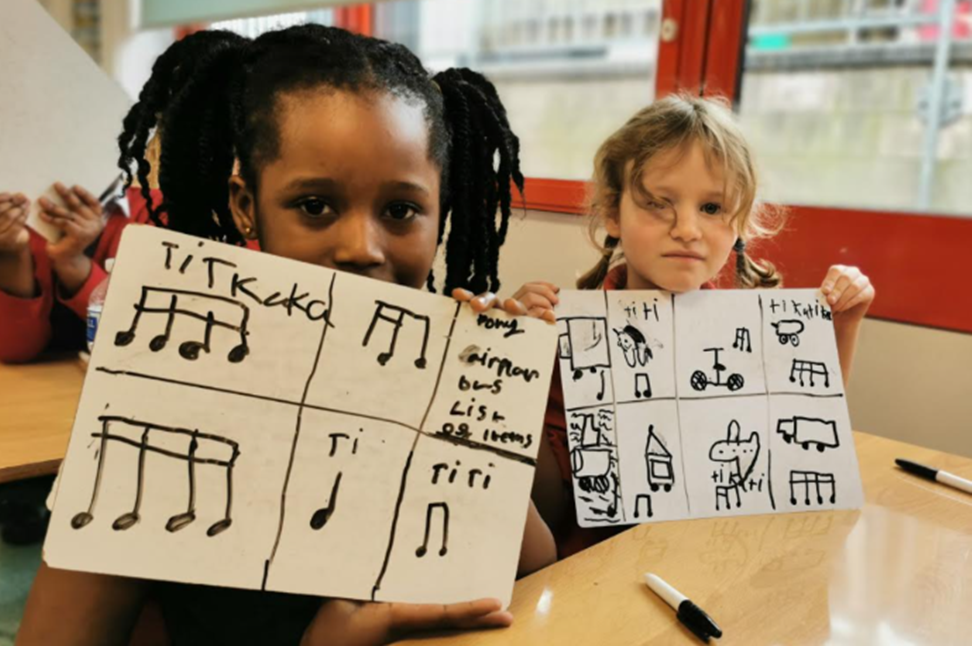 All classes receive an hour's weekly music lesson from our specialist music teacher, Ms Messenger. Singing is the foundation of our music program, and developing good pitch and a musical ear is a springboard for instrumental learning. As well as singing and exploring different music genres, each year level has an instrumental focus that gives children a chance to experience quality musical learning over the course of that year.
EYFS – Singing tunefully and internalising beat/body percussion
Year 1 – Untuned Percussion
Year 2 – Tuned and Untuned Percussion
Year 3 – Recorder & Glockenspiel/Xylophone (due to covid our recorder program is paused for now).
Year 4 – Ukulele
Year 5 – Guitar
Year 6 – Guitar continuers, Keyboard skills & whole class band.
We also endeavour to involve our students in a wide range of outside musical experiences where . For example, our Year 4 students are currently part of Young Voices "Biggest Sing" where we are part of a Guinness World Record attempt to have the most children singing online together at the same time!
(336 000 singers!!)
Here is a sample of Music learning from our Year 2 and Year 4 cohorts.